Sustainable packaging is the development and use of packaging which results in improved feasibility in terms of functionality, cost effectiveness and ecological health. At the end stage of design it involves increased use of life cycle inventory which helps to guide the use of packaging and reduces the environmental impact and ecological footprint.

We offer sustainable packaging solutions that encourage low cost and a sustainable use of materials. Our packaging solutions include a wide array of high performance films and papers for all of your packaging needs. Our Product Development team aims to find a customized solution for your application specifically giving you the highest quality and best performing materials available.

Sudana Printers provides customers with solutions to decrease the amount of packaging materials used, reducing the environmental impacts of their packaging and optimize packaging design to save costs, while ensuring the protection of the product is not compromised.

Our sustainable packaging optimization experts review the product, packaging and the cost involved of material in order to conduct an assessment on the packaging configuration, ultimately identifying unused space and redundant materials optimizing and reducing the cost and environmental impacts of each packaging.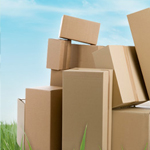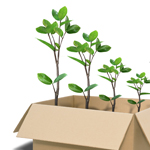 All Rights Reserved © Sudana Printers