Leaflets have been widely adopted in business, popularly as a format for marketing communications. Leaflets can be used for multiple purposes, such as product descriptions or instructions, corporate information, events promotions or tourism guides and can be used in the same way as brochures.

Leaflet Printing Services that we offer comprise highly creative range of flyers, pamphlet and leaflets that are available in attractive color options and sizes. First impression counts! And the biggest challenge with leaflet or flyers communication is to convey the message in a short span of time as people graze only a part of the leaflet and make it land into the trash bin. Our team of in-house expert designers make sure that your message is properly emphasized and conveyed. Flyers are a fantastic way to reach out to your target market and, even in the days of email, are still highly effective if utilized in the correct way, leaflets are commonly used for local marketing and increasing the brand awareness and can help you achieve your marketing goals at low cost.

We offer leaflets in varied shapes, colors, format as well as texture choices and through use of latest printing technologies as well as color options to choose from. We specialize in all types of full color leaflet printing including A6 printed flyers, A5 printed flyers, A4 printed flyers and all other leaflet printing.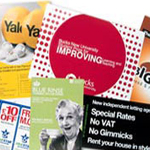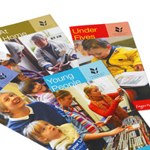 All Rights Reserved © Sudana Printers