From product and equipment to procedure manuals, Sudana Printers offer the simplest and most efficient printing and binding for high-quality manuals. Professional, full-color printing, binding and finishing your manuals was never so easier.

A professionally printed manual is an ideal way to convey useful information to employees, customers, prospects, or members. Popular forms of manuals include training manuals, user manuals, employee manuals, software manuals, technical manuals, repair manuals, sales manuals, annual reports and more.

We know the complexity that a customer can face while getting his manual done so we offer expert designing services and help the customer to finalize the best design according to his business or need. We've done manual printing for thousands of different customers including small businesses, schools, teachers, industries, restaurants, houses of worship, nonprofits organizations and more and can make your project a straightforward process from start to finish.

When you come to Sudana Printers for your manual printing services you will have a wide range to choose from, a variety of paper choices, cover materials and bindery options that suits your business needs. The binding options include: comb, plastic coil, tape and wire binding. Paper selections range from the very thin to very thick and from a matte finish to a high gloss finish. We can provide you with that professional look and feel you need with the best quality and the best price.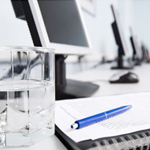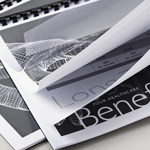 All Rights Reserved © Sudana Printers