Posters should be both eye-catching and informative and our team of professional designers and artists make sure that we meet your expectations. Posters are used for many purposes and they are a frequent tool of advertising particularly for events and brand promotions. Posters have made an important place in almost every industry be it movie, travel or politics.

We offer poster printing for various materials, sizes and requirements be it trade show graphics, special event announcements, signage banners, research posters, chart and graphs, presentation material. The use of modern machines and latest technologies enable us to produce fast and deliver the end product on time. We usually make use of semi-gloss and matte paper depending upon the customer's requirements. Posters can help you to meet both Indoor and outdoor advertising.

With decades of experience in the industry you can rely on us to meet all your print related requirements. We value your money and aim to give cost effective solutions for your custom requirements, Colored, flex, paper and hard board posters of excellent print quality are some of the types of poster printing that we cater to.

We have the proficiency in offering a unique range of poster printing services for posters that is rendered using quality ink and paper. So, create the perfect visual impact with dynamic full color printing at Sudana Printers.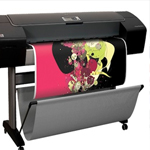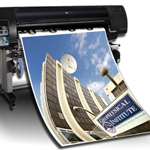 All Rights Reserved © Sudana Printers