If you aim to launch your business, or want to recreate your brand impact, Brochure Printing services from Sudana Printers can help you achieve it fast and quick. Advertise your business, products or services with the help of unique and catchy brochures, a professional brochure design helps to attract the interest of potential customers and engage with your audience.

The most common types of single-sheet brochures are the bi-fold (a single sheet printed on both sides and folded into halves) and the tri-fold (the same, but folded into thirds). The main purpose of a brochure is to provide information to the viewer, and attract them to an offer or product with the proper use of logo, pictures and description of what you offer. It also provides your contact information such as the address, website, e-mail id and business contact number of your company which helps reinforce your company's brand. Sudana Printers is the right choice for all your brochure printing needs. Our services cater to individuals, as well as, small, medium and large companies. We offer affordable solutions for all your printing requirements. Our original and creative brochure designs will enable you to impress your customers and get your message across.

Backed by our advanced printing techniques, we are able to offer various prints in beautiful designs and colors. Services that we offer comprise quality brochure printing solutions that are available in bright gloss or elegant matte paper options. These can be offered in standard or custom sizes and with full color on front/both sides. These brochures are used for building image of company as well as for promoting an event and can offer clients various finish options to choose from. These can also be made available in various sizes, shapes and pattern choices.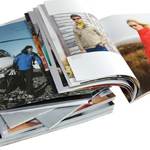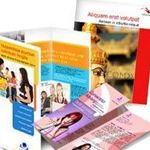 All Rights Reserved © Sudana Printers