Whether you want to drive in more sales or improve point-of-purchase display with eye-catching product covers or want a specialized package crafted for your custom requirement, we can deliver it all. We offer retail paper packaging services that can help you to streamline the process of getting amazing displays in front of your customers that drive brand loyalty and can help to increase sales.

Our retail paper packaging division not only stocks a wide range of gift wrap paper, quality gift boxes, tissue paper, ribbons and the best selection of shopping bags in a variety colors, but also specializes in designing off beat graphics for custom printed packaging that helps give your business a unique identity.

Retail deals directly with the end user hence requires to be done with a lot of things in mind like the target people, the quality of material used and a focus on the motive behind. Independent store owners are always trying to get the edge on their competitors, one way to tackle is to design custom store displays that will attract more customers in a certain demographic. And this is where an expert like us can help you to create the difference.

We have dedicated teams to get the job done. From concept to performance, we help you experience retail success offering a wide portfolio of creative solutions across the spectrum and endless range of unique concepts and innovative display solutions.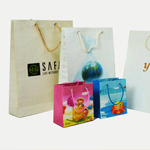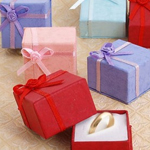 All Rights Reserved © Sudana Printers